Welcome to MadimePix
"Madimepix" is a wedding photography specialist venture by unique professional photographers of India's one of famous Coastal City Mangalore. Tulu is the largest spoken local language in Mangalore. In tulu "madime" means "Wedding", and "pix" denotes pictures so we have christened our website "madimepix"
Shashi Haleyangadi
Madimepix

,

,

Mr. Shashi Haleyangadi is renowned for his unique Portrait Photography in Coastal Karnataka. His more than 12 years of experience in Wedding Photography and his casual and friendly approach with bride and groom, he is able to become intimate part of the wedding family which results in creation of finest moments of life.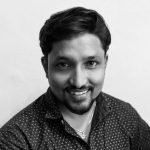 Shrikanth
Madimepix

,

,

Mr. Shrikanth has started his career as Graphic Designer sooner he discovered his passion for photography. He started photography in 2006 by exploring new places, meeting new people, making new friends and tons of happy moments. He has covered almost 450 wedding photography over span of a decade.
Sandesh
Madimepix

,

,

Mr. Sandesh is Head of Graphic Design Team. He is well versed in designing albums with creativity and beautifies every image.
Sandeep
Madimepix

,

,

Mr. Sandeep Kulal is Assistant Photographer he has shown his passion for photography with creative ideas on various occasions as well as off field.
Mrs. Nidhi Prasanna
Madimepix

,

,

Her love for computer and mobile make her to do her work more efficiently.Her education level & good language skill completely fit her to this job.